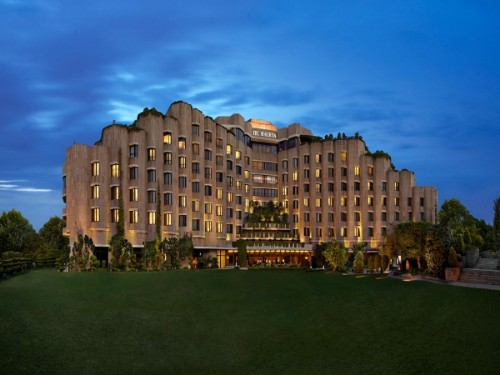 Hotel ITC Maurya (5 Star)
Diplomatic Enclave, Sardar Patel Marg
New Delhi - 110 021India
Tel:-9111 2611 2233
Hotel Facilities
Nestled in greenery in the heart of Delhi, ITC Maurya – a premier luxury hotel in the capital city of India, is acknowledged as the preferred 'Residence for World Leaders and Global Icons' for over 35 years.
The 437 room property encapsulates the luxury hotel experience with exemplary service and warm hospitality soaked in Indian traditions. ITC Maurya has ordained industry benchmarks in safety and security; It offers a wide choice of premium rooms and suites with world renowned restaurants including the iconic Bukhara, banqueting facilities, spa and wellness- terming it under the finest decisions that any explorer would take!
---
Distance from Airport

6.8Kms

Distance from Venue

7.5 Kms

Total No of Rooms : 437
---
In Room / Guest Facilities
Mini-bar

Daily newspaper

Plasma TV

Shower Cubicle

Electronic Safe

Tea/Coffee making facilities

Voice mail

High speed internet connectivity

Check in Time 14:00 and Check out time – 12 Noon
---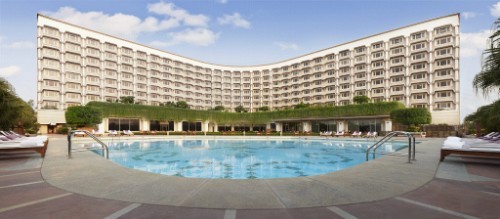 Hotel Taj Palace (5 Star)
2 Sardar Patel Marg Diplomatic Enclave,
New Delhi - 110021India
Tel: +91 11 2611-0202
Hotel Facilities
The luxurious Taj Palace, New Delhi, is spread out over six acres of lush gardens in the heart of India's capital city. It is an oasis of calm while still being right in the middle of the city's action. Not surprisingly, then that our 403 rooms and suites have played gracious host to princes, heads of state, corporate czars and high-powered conferences and the grandest of weddings for close to four decades.
Located in close proximity to the protected greens of Delhi offering a breath-taking view, Taj Palace holds a prominent place in the city's prestigious Palace. Close to the seat of the Government, Delhi's business district, the commercial hub of Gurgaon and the Domestic & International airport, the hotel offers modern business facilities seamlessly infused with epitomizing elements of exquisite Indian art. At Taj Palace there's business and more.
---
Distance from Airport

6.3Kms

Distance from Venue

9Kms

Total No of Rooms: 403
---
In Room / Guest Facilities
Fully Posturepedic mattresses

Sony flat-screen LCD TV

DVD player

Multi-media port & LAN adaptor

Well-stocked minibar

Forest Essentials bath amenities

Tea-coffee maker

Full-length mirror & hair dryer

Plush bathrobes & slippers

Suit, skirt & padded hangers

Complimentary Newspaper

Check in Time 14:00 and Check out time – 12 Noon
---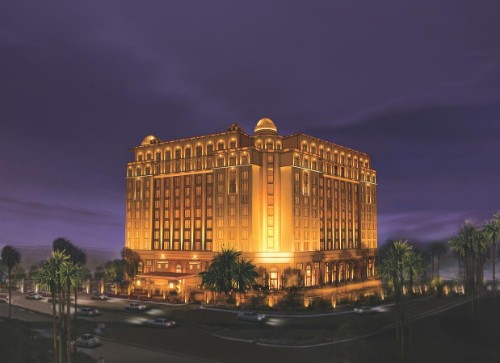 Hotel The Leela Palace (5 Star)
Diplomatic Enclave, Chanakyapuri,
New Delhi 110 023,India
Tel: + 91 11 39331234
Hotel Facilities
Ensconced in 9 acres of tranquility that includes an azure lagoon. The Leela Palace mirrors the lushness of the Garden City. Harking back to the royal heritage of the Vijaynagar Dynasty, our hotel earns it name by showcasing gold leaf domes, ornate ceiling and grand arches.
The hotel effortlessly marries the traditional past of Bangalore with its technological present. Liberally sprinkled with both business essentials and creature comforts, it is conveniently close to both Bangalore's business districts as well as its golfing greens.
---
Distance from Airport

10 Kms

Distance from Venue

6.4 Kms

Total No of Rooms: 357
In Room / Guest Facilities
Complimentary Newspaper delivered to your room

Complimentary Tea / Coffee maker

Use of Gymnasium with guidance and supervision of our fitness instructor

Use of wet Spa areas

Check in Time 14:00 and Check out time – 12 Noon
---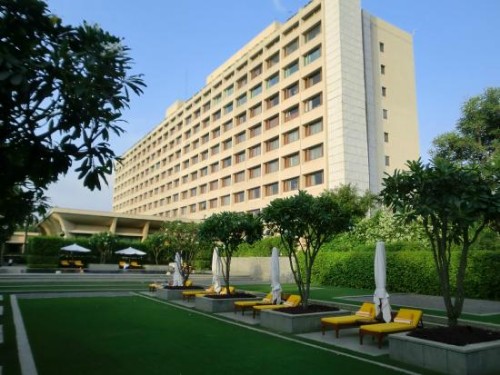 Hotel The Oberoi (5 Star)
Dr. ZakirHussain Marg,
New Delhi - 110 003India
Tel: +91 11 2436 3030
Hotel Facilities
The Oberoi, New Delhi is an iconic luxury hotel in New Delhi. It is located in the centre of India's cosmopolitan capital city. It is 30 minutes from the Domestic Airport and 45 minutes from the International Airport.
The interiors are a contemporary interpretation of Sir Edwin Lutyens' New Delhi architecture. The hotel is also equipped with state of the art clean air technology which promises air quality on par with global standards. All rooms feature large picture windows which frame unmatched views of Delhi Golf Course on one side and the UNESCO World Heritage site of Humayun's Tomb on the other.
---
Distance from Airport

15.2Kms

Distance from Venue

3.5Kms

Total No of Rooms: 220
In Room / Guest Facilities
Complimentary high speed Internet

24 hour in room dining

Air-conditioning, with temperature control units fitted in the room

Fully-stocked personal bar

Walk-in closets

Tea/coffee making facilities

OberoiE'nhance state of the art Ipad interface to control room lights, blinds, air-conditioning, television channels, movies on demand, in room dining, newspapers and much more

Electronic safe for valuables

Dual telephone lines

Check in Time 14:00 and Check out time – 12 Noon
---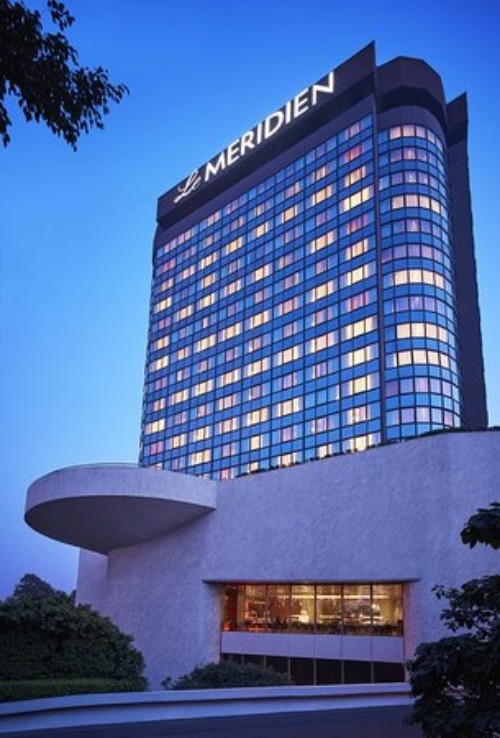 Hotel Le Meridien(5 Star)
Windsor Place,
New Delhi, 110001, India
Tel: - (11) 2371 0101
Hotel Facilities
Located in the heart of the city , the iconic glass building of Le Meridien New Delhi has been recognised as one of the 100 Icons of Delhi. The hotel is located close to the institutions of both power and pleasure. The hotel towers over the historic landscape of Lutyen's Delhi surrounded by the President Palace - RashtrapatiBhawan , Parliament House, Ministries, Government Institutions and the notable landmark- India Gate. Convention centres like PragatiMaidan and VigyanBhawan are in the close vicinity of the hotel.
---
Distance from Airport

13.5Kms

Distance from Venue

1.2Kms

Total No of Rooms: 358
---
In Room / Guest Facilities
Fruit Basket

Coffee and Tea Maker

Mini Bar

Free Newspaper

Electronic Room Key

Emergency Exit Maps

Emergency Information

Wake-up Service

Turndown Service

Air-Conditioned Room

Sprinklers in Room

In-Room Safe

Data Port

International Direct Dialing

Voicemail

Check in Time 15:00 and Check out time – 12 Noon
---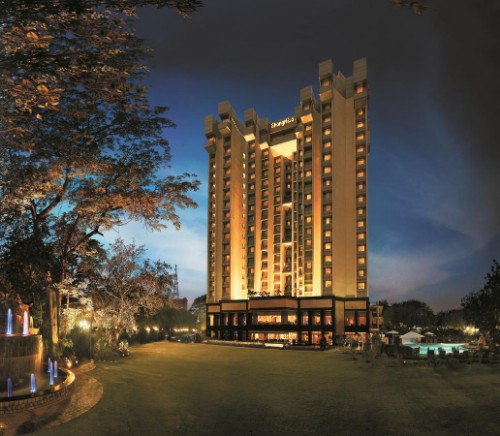 Hotel Shangri- La's – Eros(5 Star)
19 Ashoka Road, Connaught Place,
New Delhi, 110 001, India
Tel: (11) 4119 1919
Distance from Airport

13.2Kms

Distance from Venue

2.1Kms

Total No of Rooms: 320
---
In Room / Guest Facilities
Flat screen satellite television

International Direct Dial telephone

Voicemail

Electronic safe

In-room tea / coffee-making facilities

24-hour room service

Minibar

Two 1-litre bottles of water, replenished daily

Complimentary Wi-Fi.

Check in Time 15:00 and Check out time – 12 Noon