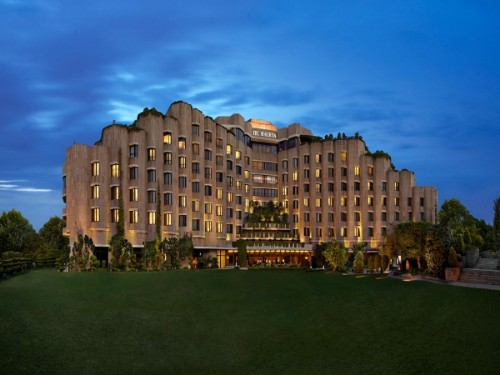 Hotel ITC Maurya (5 Star)
Diplomatic Enclave, Sardar Patel Marg
New Delhi - 110 021India
Tel:-9111 2611 2233
Hotel Facilities
Nestled in greenery in the heart of Delhi, ITC Maurya – a premier luxury hotel in the capital city of India, is acknowledged as the preferred 'Residence for World Leaders and Global Icons' for over 35 years.
The 437 room property encapsulates the luxury hotel experience with exemplary service and warm hospitality soaked in Indian traditions. ITC Maurya has ordained industry benchmarks in safety and security; It offers a wide choice of premium rooms and suites with world renowned restaurants including the iconic Bukhara, banqueting facilities, spa and wellness- terming it under the finest decisions that any explorer would take!
---
Distance from Airport

6.8Kms

Distance from Venue

4.5 Kms

Total No of Rooms : 437
---
In Room / Guest Facilities
Mini-bar

Daily newspaper

Plasma TV

Shower Cubicle

Electronic Safe

Tea/Coffee making facilities

Voice mail

High speed internet connectivity

Check in Time 14:00 and Check out time – 12 Noon
---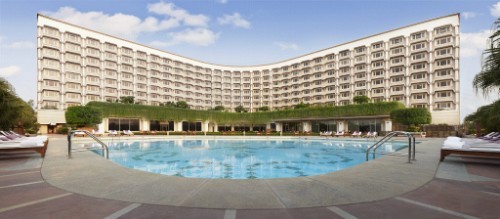 Hotel Taj Palace (5 Star)
2 Sardar Patel Marg Diplomatic Enclave,
New Delhi - 110021India
Tel: +91 11 2611-0202
Hotel Facilities
The luxurious Taj Palace, New Delhi, is spread out over six acres of lush gardens in the heart of India's capital city. It is an oasis of calm while still being right in the middle of the city's action. Not surprisingly, then that our 403 rooms and suites have played gracious host to princes, heads of state, corporate czars and high-powered conferences and the grandest of weddings for close to four decades.
Located in close proximity to the protected greens of Delhi offering a breath-taking view, Taj Palace holds a prominent place in the city's prestigious Palace. Close to the seat of the Government, Delhi's business district, the commercial hub of Gurgaon and the Domestic & International airport, the hotel offers modern business facilities seamlessly infused with epitomizing elements of exquisite Indian art. At Taj Palace there's business and more.
---
Distance from Airport

6.3Kms

Distance from Venue

4.5 Kms

Total No of Rooms: 403
---
In Room / Guest Facilities
Fully Posturepedic mattresses

Sony flat-screen LCD TV

DVD player

Multi-media port & LAN adaptor

Well-stocked minibar

Forest Essentials bath amenities

Tea-coffee maker

Full-length mirror & hair dryer

Plush bathrobes & slippers

Suit, skirt & padded hangers

Complimentary Newspaper

Check in Time 14:00 and Check out time – 12 Noon
---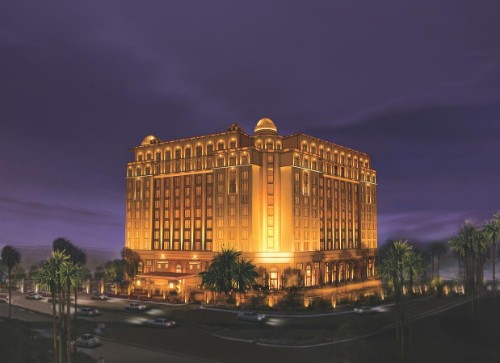 Hotel The Leela Palace (5 Star)
Diplomatic Enclave, Chanakyapuri,
New Delhi 110 023,India
Tel: + 91 11 39331234
Hotel Facilities
Ensconced in 9 acres of tranquility that includes an azure lagoon. The Leela Palace mirrors the lushness of the Garden City. Harking back to the royal heritage of the Vijaynagar Dynasty, our hotel earns it name by showcasing gold leaf domes, ornate ceiling and grand arches.
The hotel effortlessly marries the traditional past of Bangalore with its technological present. Liberally sprinkled with both business essentials and creature comforts, it is conveniently close to both Bangalore's business districts as well as its golfing greens.
---
Distance from Airport

10 Kms

Distance from Venue

3 Kms

Total No of Rooms: 357
In Room / Guest Facilities
Complimentary Newspaper delivered to your room

Complimentary Tea / Coffee maker

Use of Gymnasium with guidance and supervision of our fitness instructor

Use of wet Spa areas

Check in Time 14:00 and Check out time – 12 Noon
---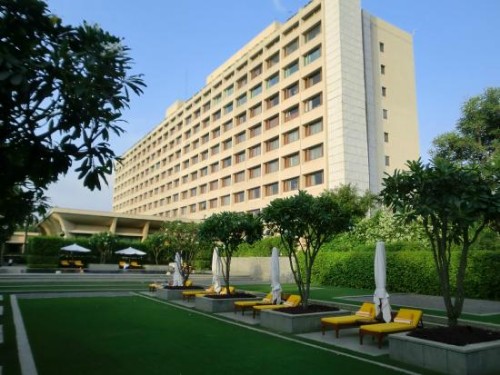 Hotel The Oberoi (5 Star)
Dr. ZakirHussain Marg,
New Delhi - 110 003India
Tel: +91 11 2436 3030
Hotel Facilities
The Oberoi, New Delhi is an iconic luxury hotel in New Delhi. It is located in the centre of India's cosmopolitan capital city. It is 30 minutes from the Domestic Airport and 45 minutes from the International Airport.
The interiors are a contemporary interpretation of Sir Edwin Lutyens' New Delhi architecture. The hotel is also equipped with state of the art clean air technology which promises air quality on par with global standards. All rooms feature large picture windows which frame unmatched views of Delhi Golf Course on one side and the UNESCO World Heritage site of Humayun's Tomb on the other.
---
Distance from Airport

15.2Kms

Distance from Venue

7 Kms

Total No of Rooms: 220
In Room / Guest Facilities
Complimentary high speed Internet

24 hour in room dining

Air-conditioning, with temperature control units fitted in the room

Fully-stocked personal bar

Walk-in closets

Tea/coffee making facilities

OberoiE'nhance state of the art Ipad interface to control room lights, blinds, air-conditioning, television channels, movies on demand, in room dining, newspapers and much more

Electronic safe for valuables

Dual telephone lines

Check in Time 14:00 and Check out time – 12 Noon
---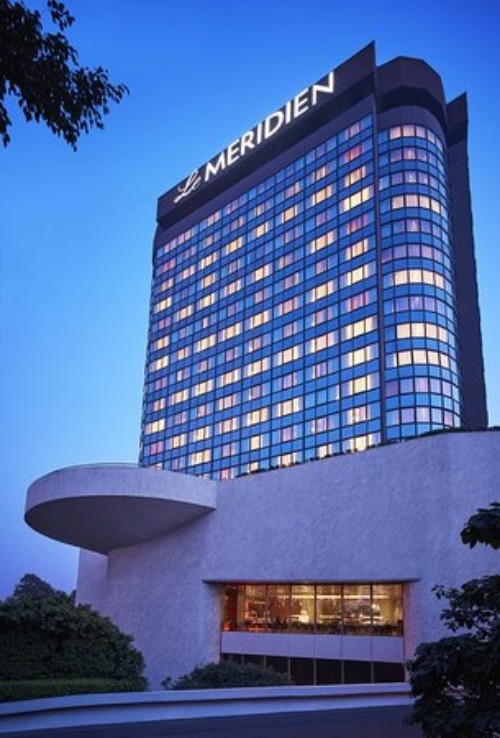 Hotel Le Meridien(5 Star)
Windsor Place,
New Delhi, 110001, India
Tel: - (11) 2371 0101
Hotel Facilities
Located in the heart of the city , the iconic glass building of Le Meridien New Delhi has been recognised as one of the 100 Icons of Delhi. The hotel is located close to the institutions of both power and pleasure. The hotel towers over the historic landscape of Lutyen's Delhi surrounded by the President Palace - RashtrapatiBhawan , Parliament House, Ministries, Government Institutions and the notable landmark- India Gate. Convention centres like PragatiMaidan and VigyanBhawan are in the close vicinity of the hotel.
---
Distance from Airport

13.5Kms

Distance from Venue

5 Kms

Total No of Rooms: 358
---
In Room / Guest Facilities
Fruit Basket

Coffee and Tea Maker

Mini Bar

Free Newspaper

Electronic Room Key

Emergency Exit Maps

Emergency Information

Wake-up Service

Turndown Service

Air-Conditioned Room

Sprinklers in Room

In-Room Safe

Data Port

International Direct Dialing

Voicemail

Check in Time 15:00 and Check out time – 12 Noon
---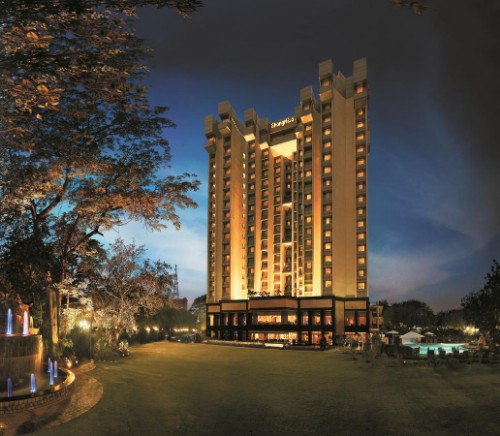 Hotel Shangri- La's – Eros(5 Star)
19 Ashoka Road, Connaught Place,
New Delhi, 110 001, India
Tel: (11) 4119 1919
Distance from Airport

13.2Kms

Distance from Venue

5 Kms

Total No of Rooms: 320
---
In Room / Guest Facilities
Flat screen satellite television

International Direct Dial telephone

Voicemail

Electronic safe

In-room tea / coffee-making facilities

24-hour room service

Minibar

Two 1-litre bottles of water, replenished daily

Complimentary Wi-Fi.

Check in Time 15:00 and Check out time – 12 Noon
---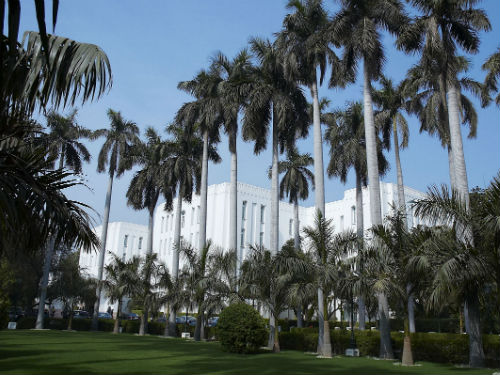 THE IMPERIAL, NEW DELHI
~A LEGENDARY LUXURY HOTEL IN THE HEART OF THE CAPITAL~
The Imperial was conceptualized in 1934 by Blomfield and inaugurated by Lord Willingdon in 1936. It is located on Janpath, the erstwhile Queensway, is steps away from the renowned shopping district and major attractions of the city and just 30-minutes drive from the international airport and 1 km from the central business district of New Delhi.
Choicely designed and thoughtfully decorated for the discerning business and leisure guests alike, the distinctive character and charm of the rooms has been achieved by attention to the smallest detail heightened by a warm and personal service by an efficient staff geared to proffer an unparalleled Imperial experience.
The pillared verandah at 1911 restaurant where one can soak in the ambience filled with the beauty of colonial architecture and antiques while savoring world cuisine, world famous The Spice Route serving unmatched South-East Asian delicacies conceptualized by celebrity Chef Veena Arora, Classic European evenings with Nostalgia at 1911 Brasserie, the all new Daniell's Tavern wooing diners with heritage Pan Indian cuisine, the award-winning Tea lounge-
The Atrium, the famous Tuscan Italian San Gimignano, Royal and the historic Bars- Patiala Peg and 1911 Bar, all offer a stellar dining experience. High ceilings, impeccable décor equipped with all the facilities and modern conveniences, the 235 rooms and suites, overlook lush, verdant gardens offering discreet luxury, serenity and total privacy. Eliza rooms for Single Lady Travelers are designed for complete security while providing a home away from home to lady guests.
A veritable museum with a rare and original collection, The Imperial showcases different forms of art in its rooms, corridors and public areas. Finest 18th and 19th century paintings, lithographs, sculptures and intricately painted murals – all offer a memorable experience to an art aficionado., The Royal Ballroom is Probably the only authentic ballroom remaining in India with a spring floor that reduces noise levels and evokes the splendor of Lords and Ladies bowing and curtseying, before they swirled across the floor to the strains of the waltz. The vast ballroom today, also, serves as a venue for conferences and events of repute, seating up to 400 guests, auditorium style.
Conference facilities also include two mid-size conference halls, namely Emily Eden and Hodges, with a seating capacity, theatre style, for 60 and 30 guests respectively and a Boardroom which can accommodate up to six guests. One Imperial Place – first stand alone business centre in the city amidst the luxury of the hotel's five-star ambience, has re-defined Luxury business meeting facility in Imperial, New Delhi.
It has positioned the hotel as one of the Luxury Business hotels in New Delhi with its unmatched services offering a world class business experience. The Imperial Spa opened in December 2010 for the resident guests and is one of the largest spas in India and the largest in the capital.
An oasis of calmness in the hectic rush of modern living, The Imperial, with a fabled antecedent, is an institution of class: quiet, dignified, serene and elegant.
---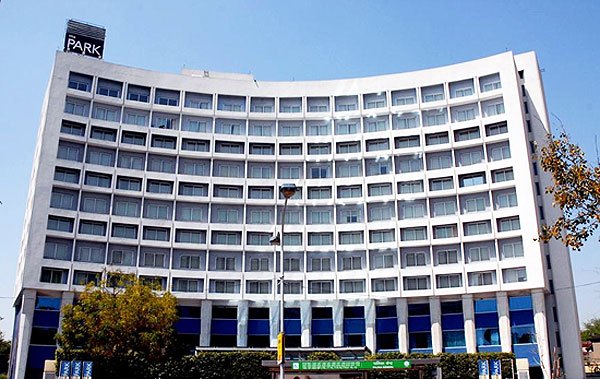 The Park Hotel
17 Park Street
Kolkata - 700 077, India
As India's first Boutique Hotels, The Park offers an ideal space As India's first Boutique Hotels, The Park offers an ideal space where business meets pleasure. The Park Hotels are a seamless blend of international style and sophistication with local art and culture creating luxurious comfort in 10 of India's most vibrant cities.where business meets pleasure. The Park Hotels are a seamless blend of international style and sophistication with local art and culture creating luxurious comfort in 10 of India's most vibrant cities.
---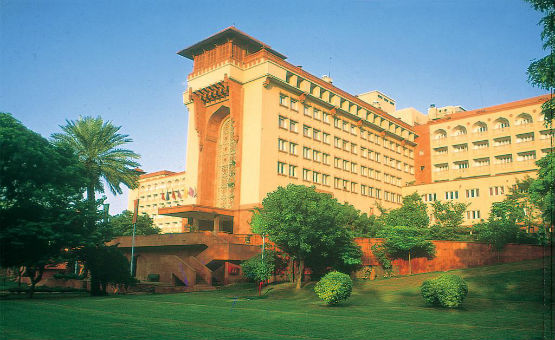 The Ashok Hotel
Set upon 25 acres of prime land in the Capital's diplomatic area, the hotel's world class services and amenities pamper presidents, celebrities, and distinguished clientele with traditional Indian hospitality. Ever responsive to the needs of the time it offers convention tourism for national and international conferences, luxury rooms and suites, an array of international cuisine experiences, supplemented with a health club and destination health spa and a business center
---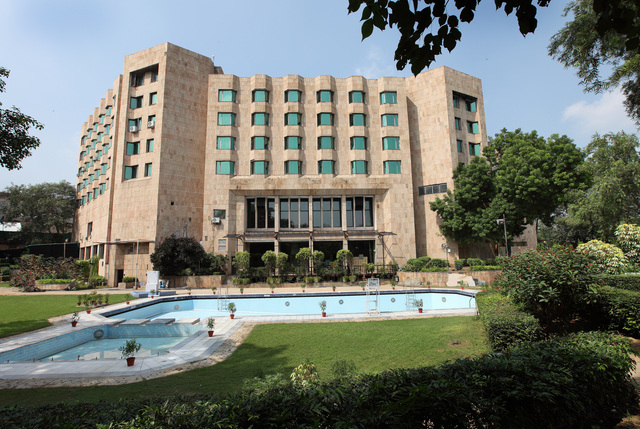 The Samrat Hotel
50-B, Kautilya Marg, Chanakyapuri
New Delhi 110021, INDIA
Tel : 91-11-26110606
Fax : 91-11–26887047
Set in beautifully landscaped gardens which it shares with Delhi's landmark Ashok Hotel, the Samrat is an elegant stone and marble structure built around a central flower-filled atrium and open-air courtyard. Its rooms overlook the enclosed gardens, fountains and water channels while satisfying the demands of the most discriminating guests
---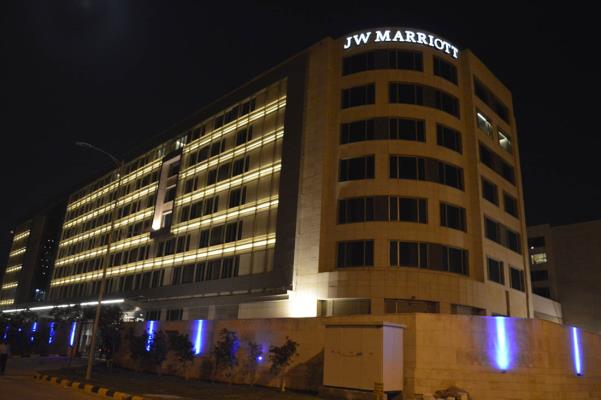 JW Marriott Hotel
The JW Marriott Hotel New Delhi Aerocity welcomes business and leisure travelers here to India with 5-star luxury, carefully chosen amenities and world-class service. Located adjacent to Indira Gandhi International Airport, our hotel features exceptionally large accommodation with ultra-comfortable bedding and marble bathrooms, as well as 24-hour room service and modern technology. Choose among several outstanding on-site restaurants, including an all-day diner, K3 and Modern Japanese at Akira Back.
---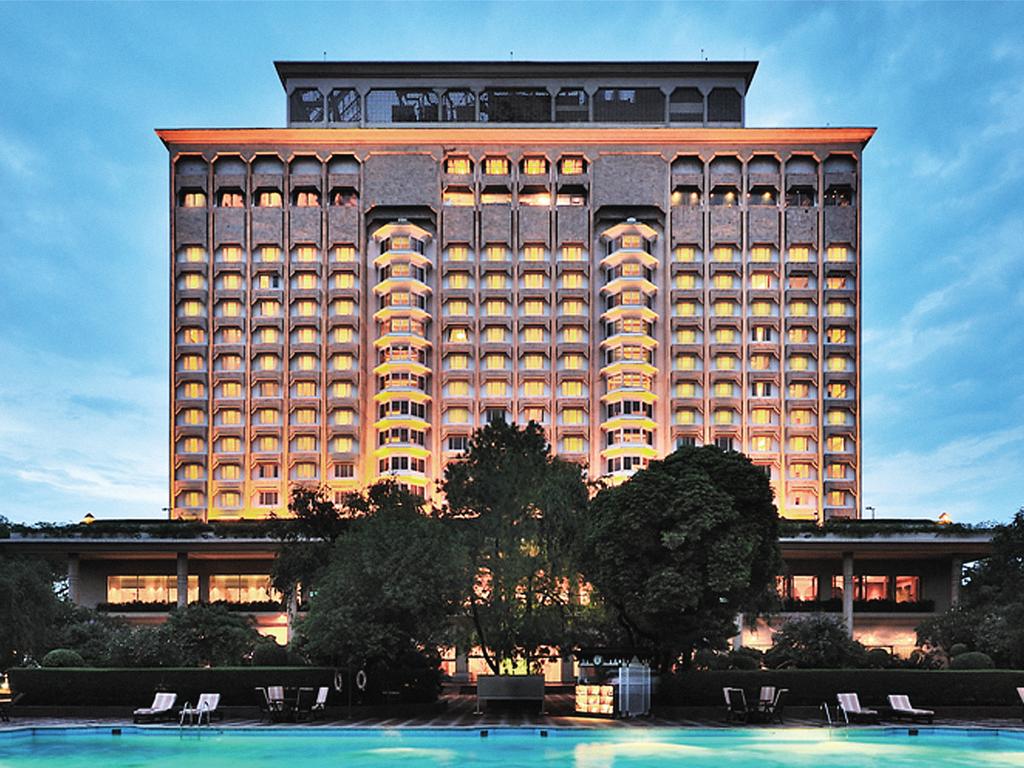 The Taj Mahal Hotel
Number One Mansingh Road,
New Delhi, Delhi - 110011 INDIA
---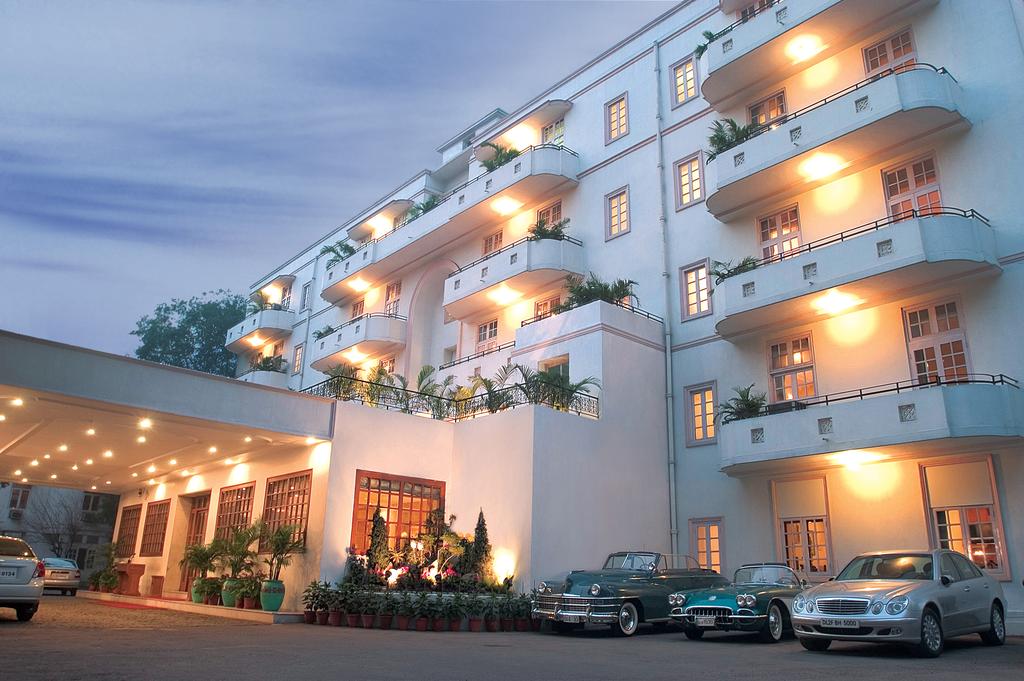 Vivanta By Ambassador
Housed in a 1945 heritage building, Vivanta by Taj Ambassador is located in New Delhi, next to Khan Market. It offers a health club and spa. Free parking is provided.
The historic sites of Lodhi Gardens and Humayan's Tomb are less than 1.9 mi from the hotel. Vivanta by Taj Ambassador is 14 mi from Indira Gandhi International Airport.
Thoughtfully planned rooms include little extras including Egyptian cotton towels and evening turndown service. Each room has a balcony and lounge area. Tea and coffee-making facilities and a safety deposit box are provided.
The hotel's attentive concierge caters to custom-made itineraries, restaurant and theater bookings. A 24-hour business center is available. Guests can visit the gift shop to pick up a souvenir or two.
Yellow Brick Road is an all-day diner serving Thai, Indian and Continental delights, while Cantonese and Szechuan cuisine is featured at Larry's China. Insomnia is a quirky art deco bar serving cocktails and mocktail creations.
This property also has one of the top-rated locations in New Delhi! Guests are happier about it compared to other properties in the area.
Couples in particular like the location – they rated it 8.8 for a two-person trip.
This property is also rated for the best value in New Delhi! Guests are getting more for their money when compared to other properties in this city.